Located in Historic Downtown Ben Wheeler, Moore's Store features a home style menu with handmade burgers, chicken fried steak and many other options. Tuesday's kids eat free, Wednesday's features Unplug and Wine Down (Acoustic Music and Wine Specials), and Live Music on Fridays and Saturdays (starts about 9 pm). We hope you make a trip to Ben Wheeler and stop by and see us.
Music Line Up – Click here (http://www.mooresstore.com/home.html)
Hours
| | |
| --- | --- |
| Mon-Thu: | 11:00 am-10:00 pm |
| Fri: | 11:00 am-11:00 pm |
| Sat: | 11:00 am-12:00 am |
| Sun: | 11:00 am-10:00 pm |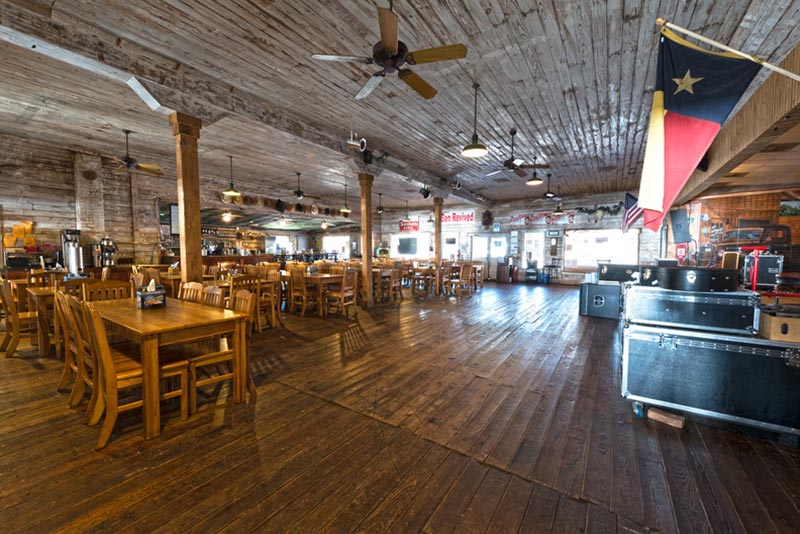 Monthly Drink Specials (Private Club – Free Memberships Available)
Booking Info, Contact: mooresstore@gmail.com
Moore's Store: 903.833.5100
1535 Farm to Market 279 • 75754
Voted by County Line Magazine Readers as Best Live Music Venue!
Moore's Store...

When Brooks and Rese Gremmels began restoring downtown through Ben Wheeler Arts & Historical Foundation, a 501 (C ) (3) organization, the town site-proper of Ben Wheeler was identified by eight surviving buildings – the earliest circa 1915 and the latest built around 1930.
The largest of these structures and the one figuring most prominently in the town's history is Moore's store (see photo). J.J. (Fat Daddy) Moore opened his 6,500 sq. ft. mercantile store in 1933. And until the store closed in 1992, Moore's sold everything needed for day-to-day life in the country. Shoes lined the north wall, along with a row of theater seats customers sat in to try on the merchandise. Horse collars hung on the back wall, along with BB guns, shotguns, 22's and ammunition. Coal oil (kerosene) was pumped from a metal drum out back where a water well and trough supplied the teams of horses that some farmers continued to use right up to the War. Mr. Moore had a reputation as being tight with a dollar but old timers still remember that he gave them penny candy while their folks shopped.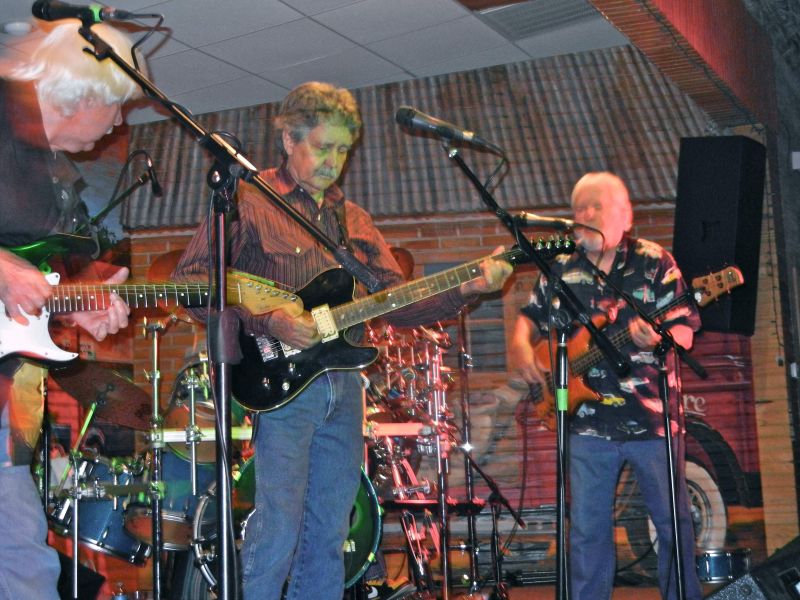 After lots of hard work and heartfelt conviction for the historical building, Moore's Store was brought back to life opening its doors in September 2009 as a restaurant and live music venue.
In an attempt to remain true to the building's historical architecture, many of the original aesthetics of Moore's was painstakingly retained and restored. But, a few new amenities were added including a a sound system and performance stage for patrons to enjoy live music, while they dine. Moores' is owned and operated by Summer Gilchrist-Haltom.
Brent Hale, a Tyler artist put his touch on the building's interior as well by painting a wall-to-wall mural showcasing a retrospective of days gone by in downtown Ben Wheeler. Click here to check it out for yourself or simply visit the restaurant and enjoy good food, good music and good times!